Injectable Steroids
Nandrolona D
Manufacturer: Balkan Pharmaceuticals
Substance: Nandrolone Decanoate
Pack: 10 x 1ml amp (200 mg/ml)
Nandrolona D Detailed
What is Nandrolone Decanoate
Nandrolone Decanoate is an anabolic and androgenic steroid that it is widely used under its trade name Deca Durabolin or simply Deca. Due to its effectiveness, it is believed to be the second-best known steroid, leaving the first place only to Testosterone. Studies show that this drug is the one of the best medically produced version of the hormone nandrolone (19-nortestosterone), which normally should be produced naturally.
Nandrolone Decanoate has a number of anabolic effects, being also effective in treating some health disorders, which is why Deca was approved by the Food and Drug Administration (F.D.A.) in 1983. Nandrolone Decanoate has a great potential in treating osteoporosis by improving bone density; in helping people with HIV and AIDS by increasing their appetite and improving their immune system; in treating people who have joint problems (ex. athletes with intense workouts); and in treating people who are suffering from anemia by improving their red blood cells (RBC).
Moreover, the drug is widely used for achieving muscle mass growth, which is why this is one of the most famous drugs among bodybuilders and athletes. The advantage of the drug is that it can be used in dieting phases as well as during mass gain.
How to use Nandrolone Decanoate
Nandrolone Decanoate can be used both by men and women, although the drug is not recommended to women who aim to gain muscle mass. Usually, the drug comes in injectable form and the dosage depends on personal goals and health condition. It has been established that if using the drug in injectable form (most common form), a dosage of about 250 to 600 mg per week for men would be enough to get beneficial results.
To avoid virilization symptoms when taking this drug, women should use a much lower dosage than men: anywhere between 50 and 100 mg per week. In order to get most benefit of this drug and not to be exposed to high risks of side effects, it is believed that one should not use this drug for more than 16 weeks but not less than 3 weeks (less than 3 weeks would be a waste).
The drug can be stacked with other steroids such as: Anadrol, Dianabol and with some kinds of testosterone: Cypionate, Propionate, Enanthate and Suspension.
Side effects of Nandrolone Decanoate
It is not recommended to take the drug if you are pregnant, if planning to become pregnant, when breast feeding, if you have heart or liver disease, or you are allergic to any compounds found in the drug. Also, it is not recommended to people who are taking medicines to treat anemia, blood clots or diabetes. Due to the fact that Deca is a progestin drug, it makes it possible to develop many unpleasant side effects such as water retention and acne.
Even though these side effects are rare, it is not an excuse to abuse this drug. Here is the list of some possible side effects using Nandrolone Decanoate: oily skin, prostate enlargement, heart attack, edema, gynecomastia, liver damage, bad effect on cholesterol, increased aggression, unusual body hair growth, deepening of voice, sexual dysfunction and many others.
This is not the full list of side effects. If the symptoms are not treated on time, then it is very likely that they will become irreversible; so, if you don't feel well or some of the negative effects mentioned above are noticed while taking this drug immediately tell it to your doctor.
Please log in to write Nandrolona D review.
Ultima Pharmaceuticals
Pack: 10 mL Vial
Manufacturer: Ultima Pharmaceuticals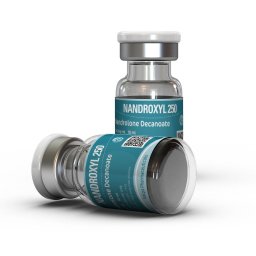 Kalpa Pharmaceuticals LTD, India
Manufacturer: Kalpa Pharmaceuticals
Substance: Nandrolone Decanoate
Pack: 10 ml vial (250 mg/ml)
Zerox Pharmaceuticals
Manufacturer: ZZerox Pharmaceuticals
Active Substance: Nandrolone Decanoate
Package: 10 amps (250 mg/ml)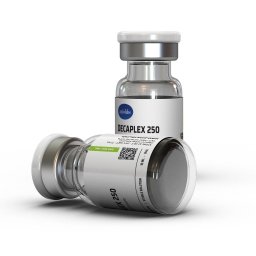 Axiolabs
MANUFACTURER: Axiolabs
GOAL: Bulking
TYPE: Injections
ACTIVE SUBSTANCE: Nandrolone Decanoate
STRENGTH: 250mg/ml
AMOUNT: 10ml vial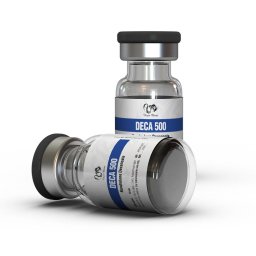 Dragon Pharma, Europe
Manufacturer: Dragon Pharma
Substance: Nandrolone Decanoate
Pack: 10 ml vial (500 mg/ml)