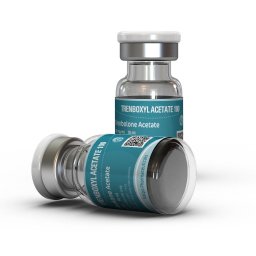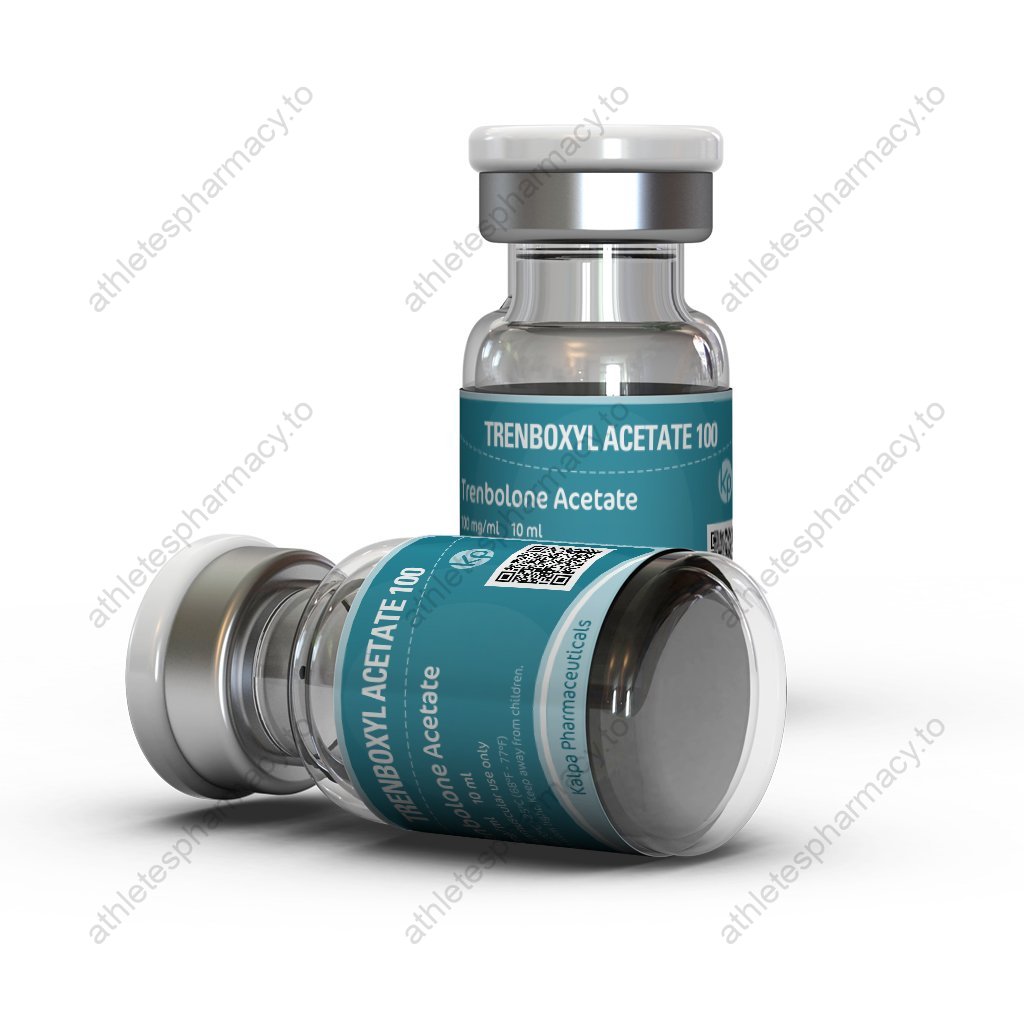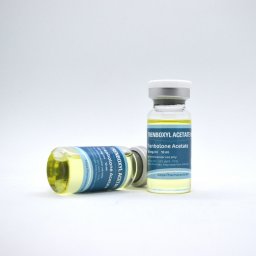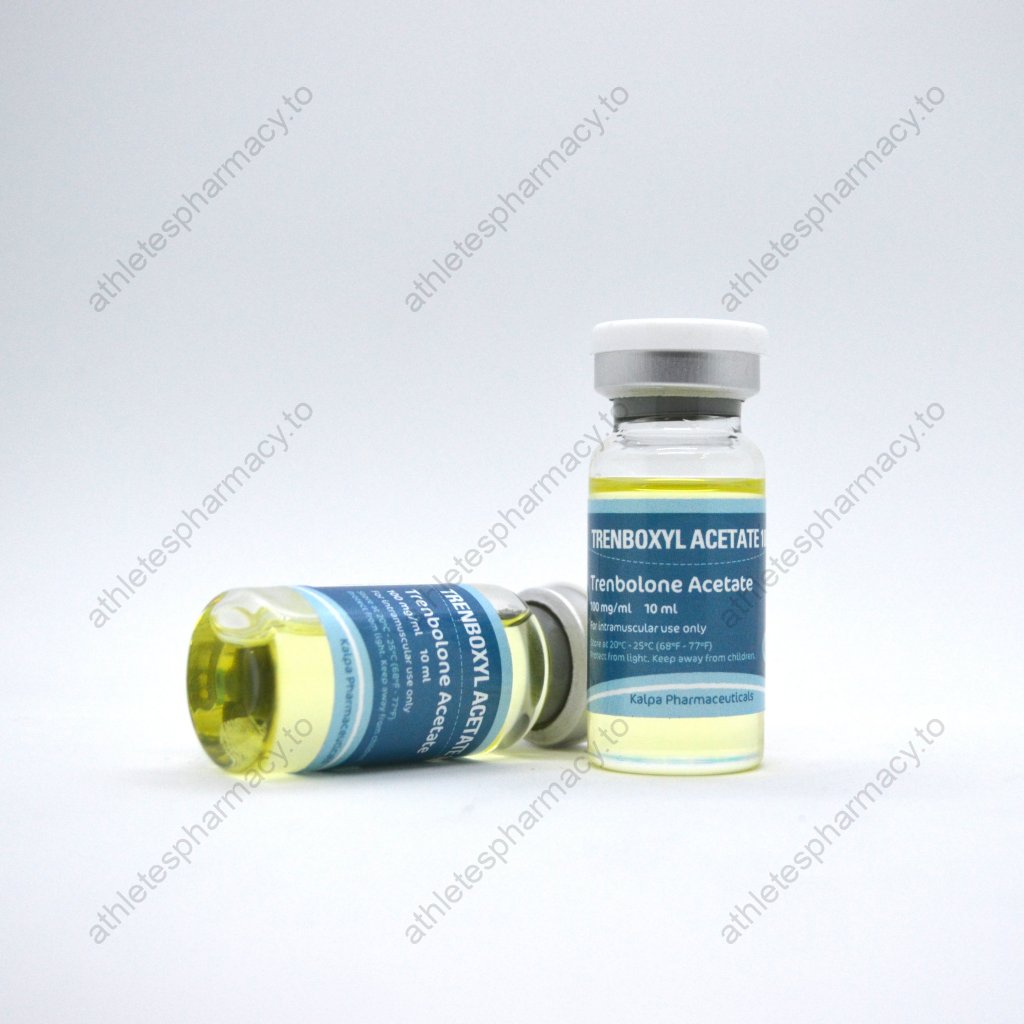 Kalpa Pharmaceuticals
Trenboxyl Acetate 100
Manufacturer: Kalpa Pharmaceuticals
Substance: Trenbolone Acetate
Pack: 10 ml vial (100 mg/ml)
Trenboxyl Acetate 100 Detailed
What is

Trenboxyl Acetate 100
Trenbolone Acetate is the chemical name of the active substance in the preparation Trenboxyl Acetate by Kalpa Pharmaceuticals. Trenbolone Acetate increases the power rates in all the basic exercises very quickly and strongly. It was chosen by many athletes of strength sports. Its strong anabolic activity helps build lean muscle. It does not retain fluid in the body. Trenboxyl Acetate course is able to give the athlete the ability to build muscle and burn through all the excess of fat on the body. This is a very rare and unique opportunity available only for Trenbolone steroid group. Trenboxyl Acetate is excellent for short courses and for the final weeks of longer courses, because the rapid clearance from the body provides a quick transition from the high content in the body suitable for optimum results to low concentrations at which the possible restoration of natural hormonal processes is possible. One can say for sure that Trenbolone Acetate is the most powerful anabolic steroid produced today - by the time of stabilization of androgen receptors in muscle cells it surpasses not only Testosterone (more than three times!), but also Nandrolone. Still, it is better not to build one's cycle solely on Trenboxyl Acetate. Application of this drug results in a fairly substantial increase in power performance - it makes it very desirable drug for powerlifters and weightlifters.
How to take Trenboxyl Acetate 100

Trenboxyl Acetate is typically used at doses ranging from 35 to 150 mg per day, and most often in the range of 50-100 mg per day. A dose of 35 mg is acceptable only if the athlete's sensitivity to particular side-effects of Trenbolone Acetate. When using low-dose, Trenboxyl Acetate effective rate can be achieved only if adding another injectable anabolic steroid. For this purpose Masteron is good. Another outstanding option is Testosterone. As for the high dosage of 150 mg, it is commonly used for stimulation of the nervous system, but not to achieve an additional effect of increasing the weight and strength, reaching a maximum at a dose of 100 mg per day.
For most users, the dosage in the range of 50-75 mg per day would be ideal to achieve excellent effect as a component of combined anabolic steroid course. Trenboxyl Acetate should not be used as the only anabolic steroid to date, because in this case the weight gain is significantly limited. When combined with other anabolic steroids, Trenboxyl Acetate shows very interesting characteristics. In combination with Dianabol or Anadrol, it gives a very strong synergistic effect. Even if taking the same weekly dose in milligrams, the results of such a combination would be much better than the same amount of any of these steroids alone.
Side effects of Trenboxyl Acetate 100

No consensus is found about progestogenic activity of Trenboxyl Acetate: some studies show a fairly strong ability of Trenboxyl Acetate join progesterone receptors, others do not find it at all. In any case, we can assume that both the first and second of these activities are very low, so side effects typical for aromatizing steroids in Trenboxyl Acetate are virtually absent.
Trenboxyl Acetate 100 Reviews
Please log in to write Trenboxyl Acetate 100 review.