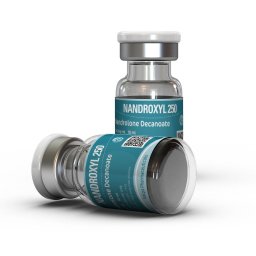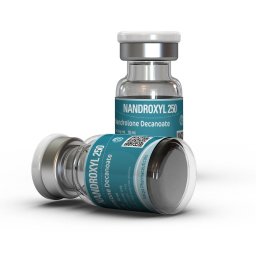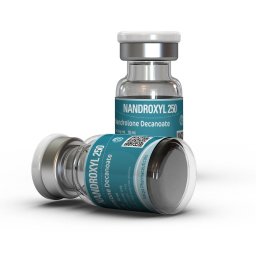 Kalpa Pharmaceuticals
Nandroxyl 250
Manufacturer: Kalpa Pharmaceuticals
Substance: Nandrolone Decanoate
Pack: 10 ml vial (250 mg/ml)
You will save 21.00 USD

Nandroxyl 250 Detailed
What is Nandroxyl 250
Nandrolone Decanoate (sold under the trademarks Nandroxyl and Deca Durabolin) is an anabolic steroid that can be formed in the human body after heavy or prolonged physical exertion. Nandrolone Decanoate is the most common and most commonly used injectable steroid. Addiction to it explains the various possibilities of its application and positive results. The active substance forces the muscle cell to store more nitrogen than it releases so that a positive nitrogen balance can be achieved. A positive nitrogen balance is synonymous with muscle growth, since muscle cell in this phase accumulates a greater amount of protein than usual. The highly anabolic effect of Nandroxyl 250 is connected to a moderately androgenic component; Nandroxyl 250 leads to a good gain in muscle mass and strength. At the same time, most athletes notice considerable water retention in the body, which is not as strong as that with injectable testosterones but which in high doses can also cause a smooth and watery look. Since Nandroxyl stores more water in the connective tissues, it can temporarily ease or even cure existing pain in joints. Therefore, athletes who complain about pain in the shoulders, elbows, knees, can safely train with Nandroxyl 250. Athletes use Nandroxyl 250 for muscle buildup and during preparation for competitions.
How to take Nandroxyl 250
Nandroxyl 250 is well suited to build muscle because it promotes protein synthesis and simultaneously affects the water retention in the body. The optimal dose for this purpose lies between 200-600 mg per week. Scientific studies have shown that the best results can be achieved with 4 mg of drug per 1 kg of body weight per week. Those who take a dose of less than 200 mg per week usually feel only a very light anabolic effect which, however, increases with a higher dosage. Steroid novices usually need to be satisfied in a dose of 200 mg per week. To build muscle, Nandroxyl 250 is very well combined with Dianabol and Testosterone. Nandroxyl 250 is a good basic steroid which can be combined with many other steroids for muscle buildup.
Side effects of Nandroxyl 250
Although side effects while taking Nandroxyl 250 are relatively low, androgenic effects may occur with dosages higher than 400 mg per week, resulting in high blood pressure and a prolonged time for blood clotting, which can cause frequent nasal bleeding and prolonged bleeding of cuts, as well as increased production of the sebaceous glands and occasional acne. Some athletes also report headaches and sexual overstimulation. In very high dosages over a long time testes produce less testosterone in men. According to experience, women at a dosage of 200 mg per week usually experience no major problems with Nandroxyl 250. At higher doses androgenic-caused virilization is possible: deep voice (irreversible), increased growth of body hair, acne, increased libido, and clitoral hypertrophy. Since Nandroxyl 250 has no negative effects on the liver, it can be used in liver diseases. Even a few-year treatment period with Nandroxyl 250 does not detect liver damage.
Nandroxyl 250 Reviews
Please log in to write Nandroxyl 250 review.
Zerox Pharmaceuticals
Manufacturer: ZZerox Pharmaceuticals
Active Substance: Nandrolone Decanoate
Package: 10 amps (250 mg/ml)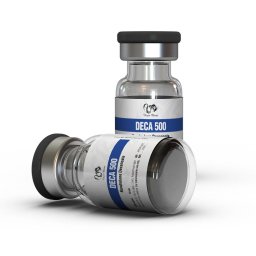 Dragon Pharma, Europe
Manufacturer: Dragon Pharma
Substance: Nandrolone Decanoate
Pack: 10 ml vial (500 mg/ml)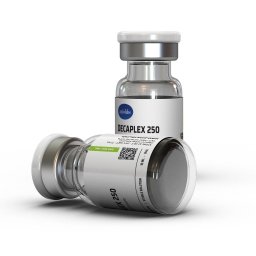 Axiolabs
MANUFACTURER: Axiolabs
GOAL: Bulking
TYPE: Injections
ACTIVE SUBSTANCE: Nandrolone Decanoate
STRENGTH: 250mg/ml
AMOUNT: 10ml vial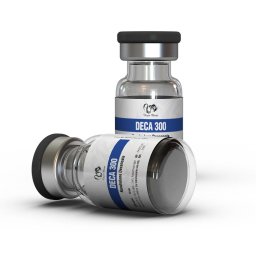 Dragon Pharma, Europe
Manufacturer: Dragon Pharma
Substance: Nandrolone Decanoate
Pack: 10 ml vial (300 mg/ml)
Sciroxx
Manufacturer: Sciroxx
Substance: Testosterone Enanthate
Pack: 10 ml vial (250 mg/ml)