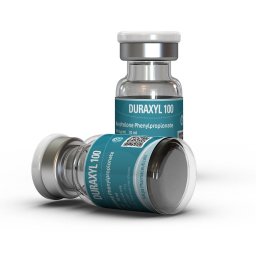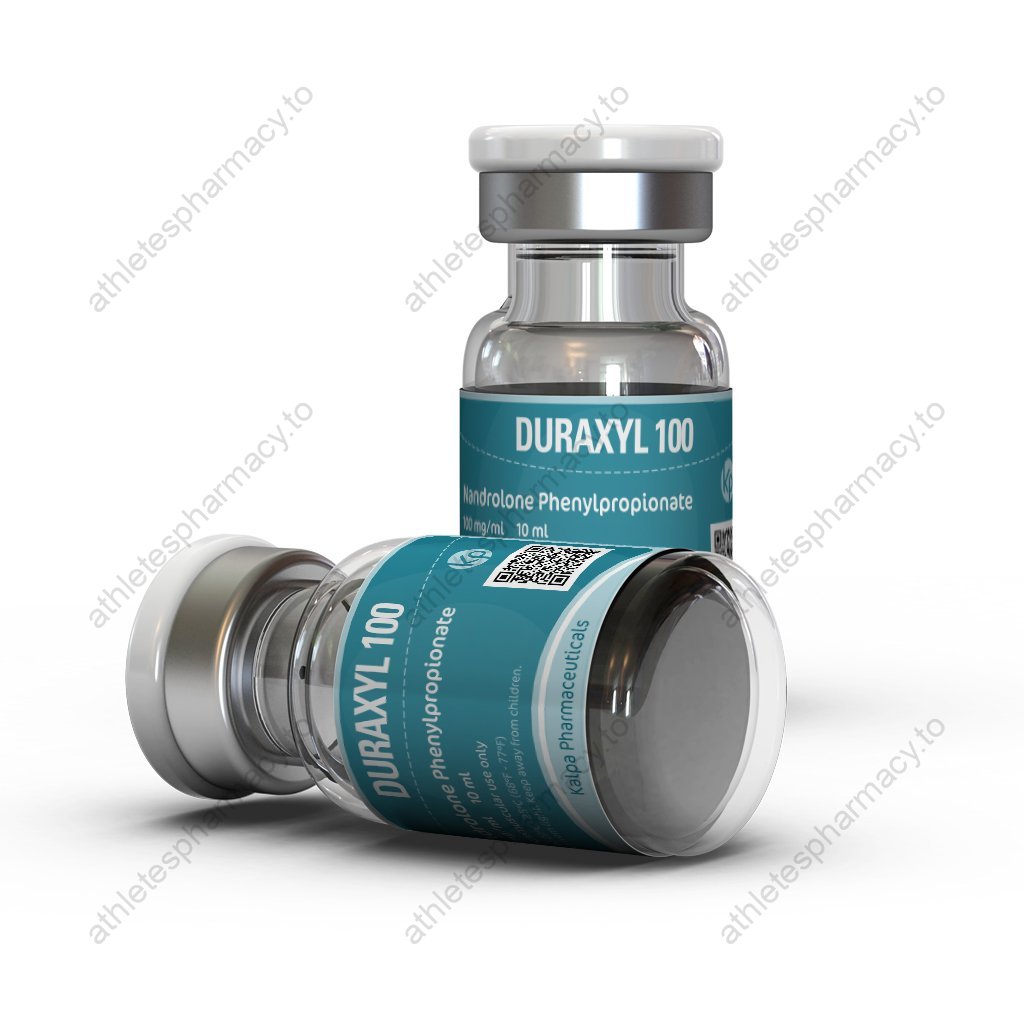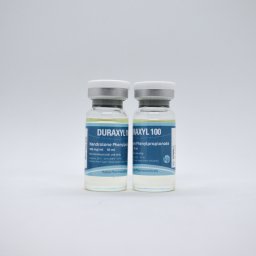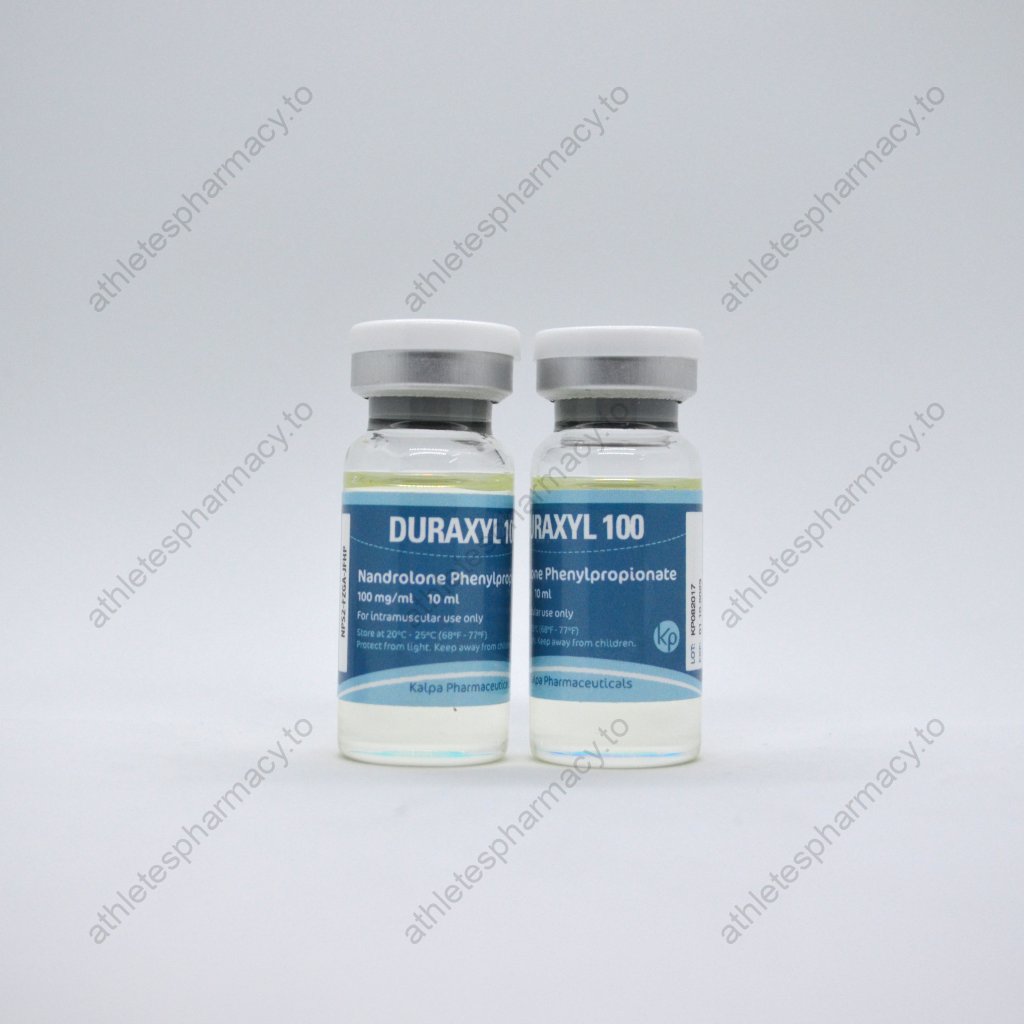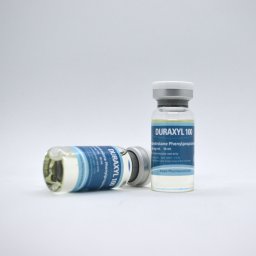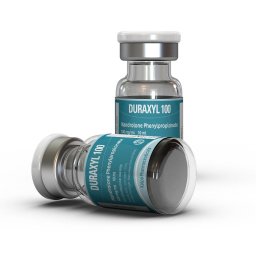 Kalpa Pharmaceuticals
Duraxyl 100
Manufacturer: Kalpa Pharmaceuticals
Substance: Nandrolone Phenylpropionate
Pack: 10 ml vial (100 mg/ml)
Duraxyl 100 Detailed
What is Duraxyl 100
Duraxyl 100 active substance is Nandrolone Phenylpropionate. This injectable drug stimulates protein synthesis and causes excessive accumulation of protein in the muscle cell, has a strong anabolic effect. In combination with a moderate androgenic effect, it promotes tissue regeneration in athletes, and also helps maintain muscle mass accumulated during the diet.
The active substance is absorbed into the blood stream faster and has minimal exposure time to the human body.
Nandrolone Phenylpropionate advantages:
- Short action period reduces the incidence of side effects;
- The recovery period for endogenous testosterone is reduced;
- If you have any side effects, you can quickly stop the course without adverse reactions.
The only drawback is the need to more frequent injections, but it is hardly significant.
Nandrolone Phenylpropionate effects:
- This substance strengthens the immune system;
- Increases protein synthesis;
- Reduces the loss of cell protein;
- Increases strength;
- Enhances the absorption of amino acids from the small intestine;
- Muscles remain almost unchanged at the end of the reception;
- Has light anti-inflammatory effect;
- Fluid retention in the connective tissues;
- Reduces pain in the joints and ligaments, facilitates the movement of joints.
How to take Duraxyl 100
How to take Nandrolone Phenylpropionate? Dyraxyl 100 must be injected more frequently - every two or three days. The dose is 50-100 mg per injection, which corresponds to about 150 mg per week. If you take Duraxyl 100 in recommended doses, you can avoid the side effects. The main danger of this anabolic steroid is androgenic activity. However, this preparation is 3 times less harmful than testosterone. It is noteworthy that increasing the dose of Nandrolone Phenylpropionate only leads to a slight increase of anabolic activity, and slightly increases the risk of side effects.
Optimal course of Duraxyl 100 for men lasts about 1-2 months at doses of 100-600 mg per week, for women - 50-100 mg per week. Frequent injections are not required, because Nandrolone Phenylpropionate remains active in the body for a long time. Individual dosage ideally matches for each athlete, depending on the physical condition and the desired outcome.
Duraxyl 100 is often combined with Masteron, Winstrol, Methandrostenolone, Turinabol, Testosterone Propionate.
Side effects of Duraxyl 100
It is acceptable to assume Duraxyl 100 is one of the safest and most effective drugs used by bodybuilders. Upon discontinuance of the course, at the end there is no reduction to gain muscle mass. Most of the side effects are caused by an increase of prolactin. At high doses, a strong water retention and high blood pressure is possible. Nandrolone Phenylpropionate is one of the safest steroids, which in the meantime has a rather favorable effect. Side effects occur in very rare cases and mostly in sensitive people. Such virilization effects in women as hoarseness of voice, deepening of the voice, acne, increased libido are possible but unlikely to occur with reasonable dosages. Men normally may not have problems at all. Reduction of natural testosterone in men is still possible with a long reception of the drug in high doses.
Please log in to write Duraxyl 100 review.