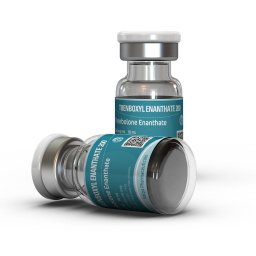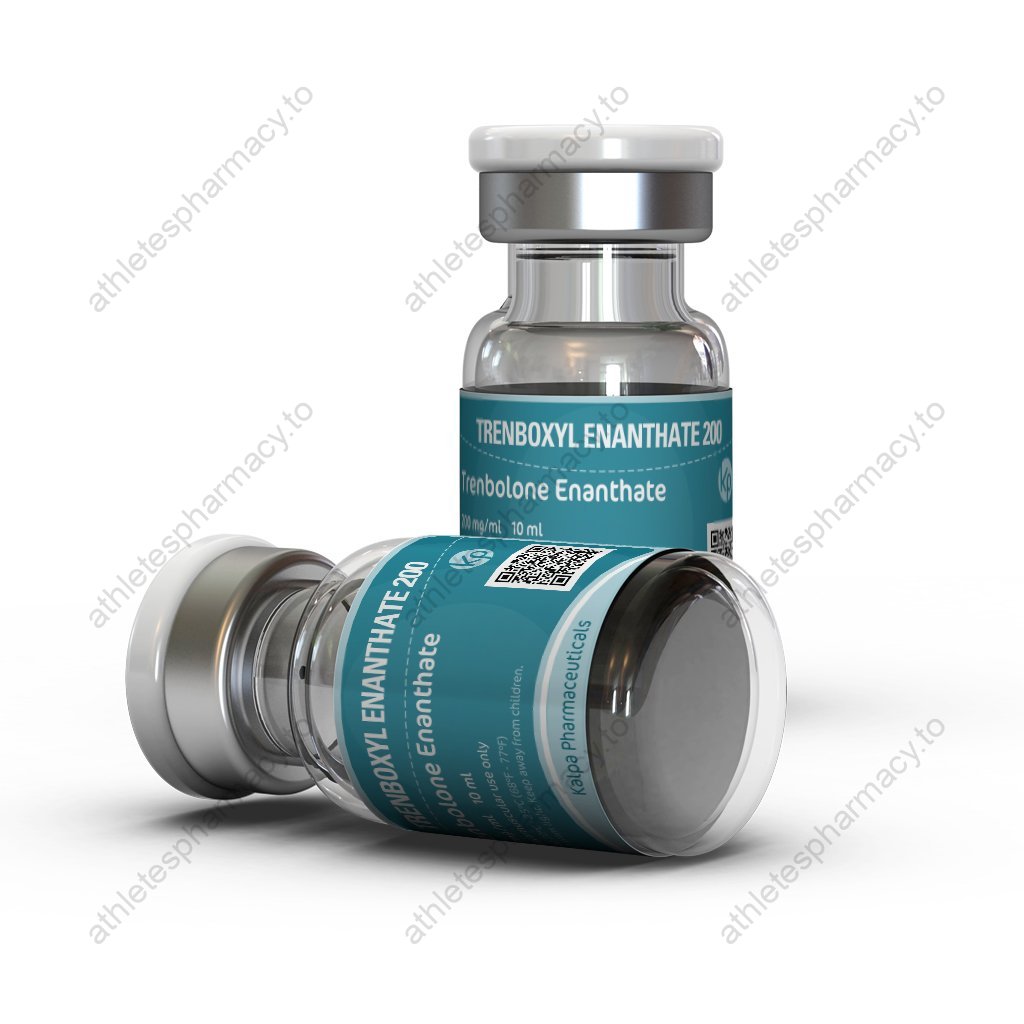 Kalpa Pharmaceuticals
Trenboxyl Enanthate 200
Manufacturer: Kalpa Pharmaceuticals
Substance: Trenbolone Enanthate
Pack: 10 ml vial (200 mg/ml)
Trenboxyl Enanthate 200 Detailed
What is Trenboxyl Enanthate 200

Trenboxyl Enanthate - injectable anabolic steroid with high anabolic effect and significant androgenic activity. Active ingredient of the drug is Trenbolone Enanthate. Trenboxyl Enanthate shows moderate progestogenic activity and lack of aromatization.
Trenboxyl Enanthate quickly became popular among athletes. Numerous positive reviews of Trenboxyl Enanthate only confirm its effectiveness. As a result of therapy, the following positive developments may be observed:
- A very rapid increase in muscle mass;
- Maximized power rates;
- Increased levels of insulin-like growth factor;
- Excess of subcutaneous fat burning due to production of growth hormone;
- Increased libido.
Trenboxyl Enanthate causes increased muscle growth without the accumulation of water with increasing power performance and a high enough fat burning effect. The drug reduces the level of cortisol, which increases the accumulation of fat and destroys proteins. Active ingredient shows effect to 14 days after injection. Components of the preparation in the body are detected within 4-5 months. To sum up, it can be argued that Trenboxyl Enanthate is effective for cutting, while it is not hepatotoxic and shows almost no side effects. Of course, at a reasonable application you can achieve a significant increase in dry weight and power performance in less than a month and a half. On average, the duration of the course is 4-8 weeks.
Trenboxyl Enanthate can be taken in combination with Stanozolol. This is a good combination for gaining weight and burning excess fat. It can be argued that Trenboxyl Enanthate is a very strong anabolic steroid able to give high gain muscle and strength.
How to take Trenboxyl Enanthate 200

The recommended weekly dosage of Trenboxyl Enanthate is 100-300 mg, depending on seniority and general anabolic sports level. For uniform distribution of the weekly dose is recommended to divide it into three portions in a day. Adherence to these recommendations will significantly increase strength and dry weight with minimal side effects. Beginners are recommended to start with the minimum dosage. This will allow determine the body's response to the drug, and in the event of adverse consequences promptly discontinue without creating a high concentration of active ingredient. The specified dosage and frequency of injections can be exceeded only by experienced athletes who clearly know the mechanism of action of the drug, taking into account their individual characteristics.
Side effects of Trenboxyl Enanthate 200

The main contraindications while taking the drug are hypersensitivity, hypertension, heart failure. While Trenboxyl Enanthate is not toxic to the liver, do not take it in acute hepatic or renal insufficiency. If an athlete does not exceed the recommended dose, Trenboxyl Enanthate has no appreciable side effects, the most significant of which - insomnia, aggression, fat protrusion on the skin. At high doses, may show strong signs of acne and baldness. The drug has another negative side effect - it increases blood pressure, so people suffering from high blood pressure should not take it without consulting a doctor. Because of the high risk of virilization, Trenboxyl Enanthate is not recommended in women. It is recommended to do blood tests before and after the course of Trenboxyl Enanthate.
Trenboxyl Enanthate 200 Reviews
Please log in to write Trenboxyl Enanthate 200 review.