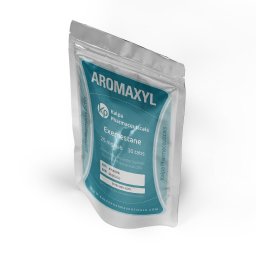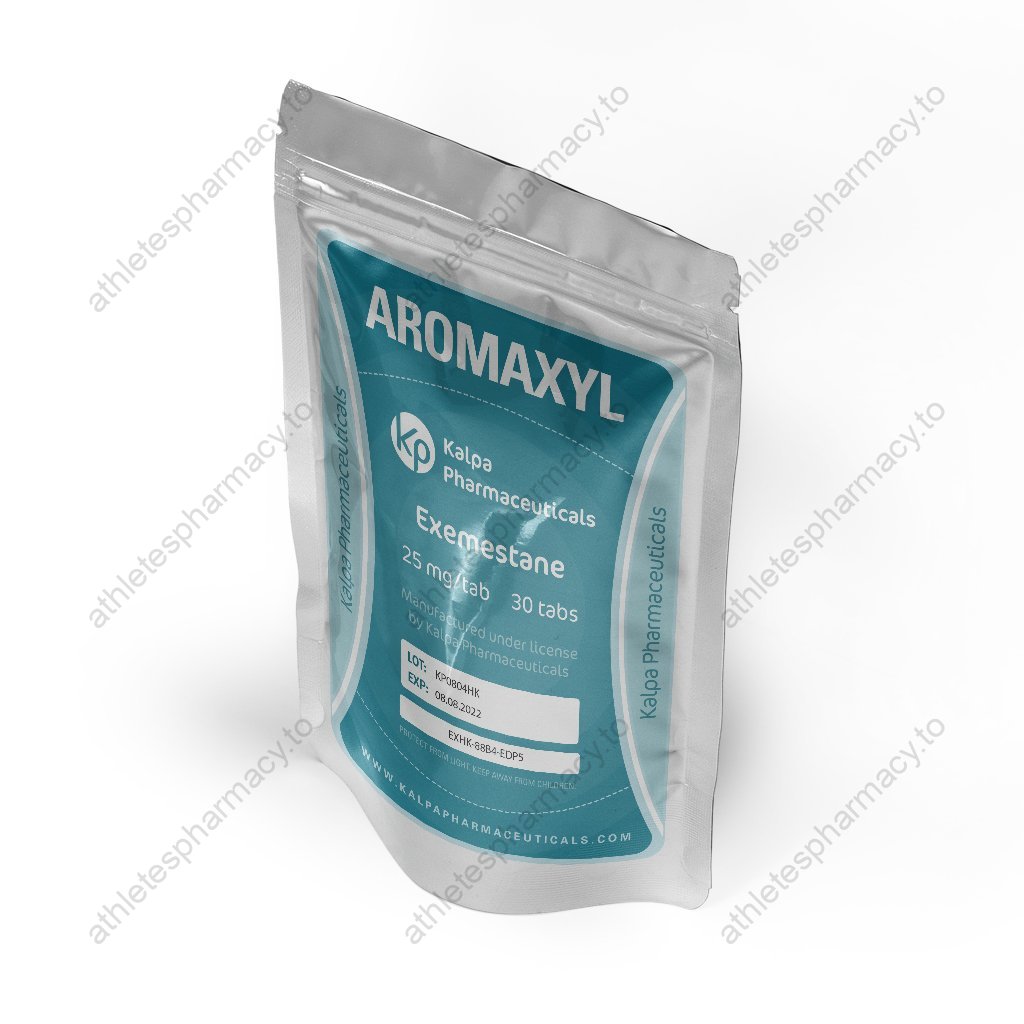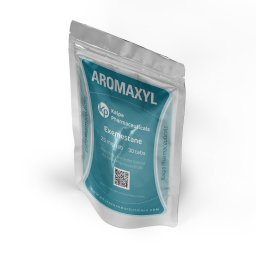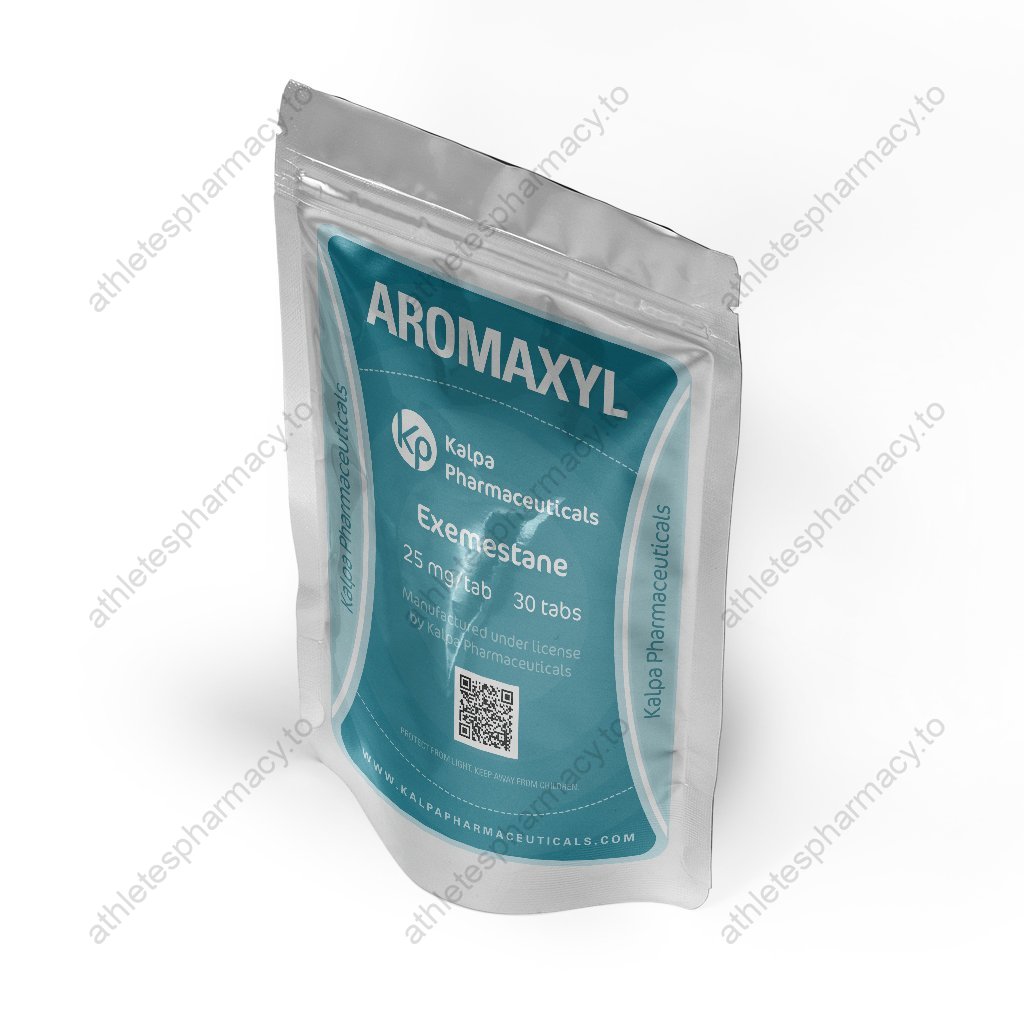 Kalpa Pharmaceuticals
Aromaxyl
Manufacturer: Kalpa Pharmaceuticals
Substance: Exemestane
Pack: 30 tabs (25 mg/tab)
Aromaxyl Detailed
What is Aromaxyl
Since Aromaxyl for post cycle therapy appeared relatively recently on the market, it is gaining its popularity among many athletes. Therefore, Aromaxyl reviews can be found not so often. However, it is safe to say that those who tried it were satisfied despite the high price of Aromaxyl. Efficiency and effectiveness of Aromaxyl are fully justified. Usually due to the fact that Aromaxyl price is much higher than the usual aromatase inhibitors, not every athlete is ready to buy it. In our time only professional athletes more often allow themselves to buy Aromaxyl. In medicine, this drug is used to treat breast cancer in post-menopausal women age when Tamoxifen has not showed results. Bodybuilders and other athletes widely use this preparation in their activities. Many experienced athletes believe Aromaxyl is the most effective aromatase inhibitor. This drug inhibits at least 85% of estrogen. And it's worth noting that the suppression is irreversible. Aromaxyl principle of action is that it binds the active enzymes to the hormones irreversibly.
Of course, there are many other high-performance products, but if you read Aromaxyl reviews, it is possible to make sure that athletes prefer it because of its high efficiency in combating gynecomastia, fat accumulation and body fluids. Aromaxyl has no estrogenic or progestogenic activity. But it is characterized by mild androgenic activity.
How to take Aromaxyl
This drug is strong enough, so you can take it to a lesser dosage than recommended. As the experience of athletes shows, many of them achieved maximal inhibition of estrogen already at a dose of 2.5 mg/day. The recommended dosage of Aromaxyl is at ½ - 1 tablet daily or every other day. Such dosage will completely avoid the side effects caused by steroids. Duration of the drug therapy is 2-4 weeks. In the case when the athlete don't start taking aromatase inhibitors on time or even pronounced estrogenic side effects are already visible, they should start Aromaxyl with one tablet every day and not stop taking the drug until complete disappearance of signs of gynecomastia.
Aromaxyl is better to be taken during a meal or immediately after it. In this case, bioavailability will increase by 40%, and two hours later will attain its maximum concentration in blood.
The drug can be taken by athletes who suffer from liver or kidney disease. However, in this case, the systemic exposure of the drug is increased by 2-3 times. Such athletes are recommended to dose reductions. Aromaxyl can be accepted both by professionals and beginners.
Side effects of Aromaxyl
Aromaxyl side effects may occur quite often in varying degrees. For example, the athlete may face unpleasant consequences such as:
- Nausea,
- Fatigue,
- Sweating,
- Dizziness, headache,
- Skin rash,
- Insomnia, etc.
One athlete may suffer intense side effects, and the other may pass the course completely painless. All depends on the individual sensitivity of the person to the active ingredient of the drug. But as a rule, subject to the recommended dosage, side effects of Aromaxyl do not occur or occur to a small extent.
Aromaxyl Reviews
Please log in to write Aromaxyl review.
Ultima Pharmaceuticals
Pack: 50 tabs
Manufacturer: Ultima Pharmaceuticals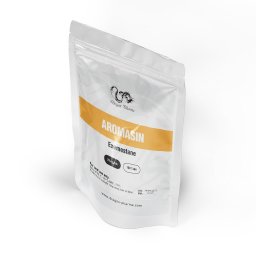 Dragon Pharma, Europe
Manufacturer: Dragon Pharma
Substance: Exemestane
Pack: 100 tabs (25 mg/tab)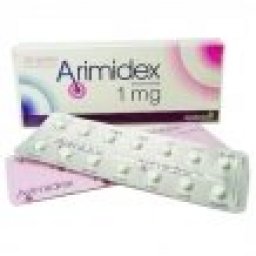 AstraZeneca
Manufacturer: Astra Zeneca
Substance: Anastrozole
Pack: 28 tabs (1 mg/tab)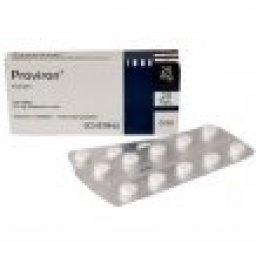 Bayer Schering, Turkey
Manufacturer: Bayer Schering Turkey
Substance: Mesterolone
Pack: 20 tabs (25 mg/tab)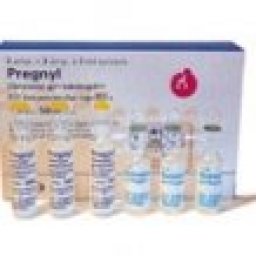 Organon Ilaclari, Turkey
Manufacturer: Organon, Turkey
Substance: Human Chorionic Gonadotropin
Pack: 1 kit x 5000iu amp & solution