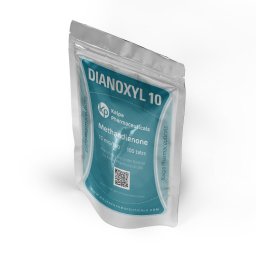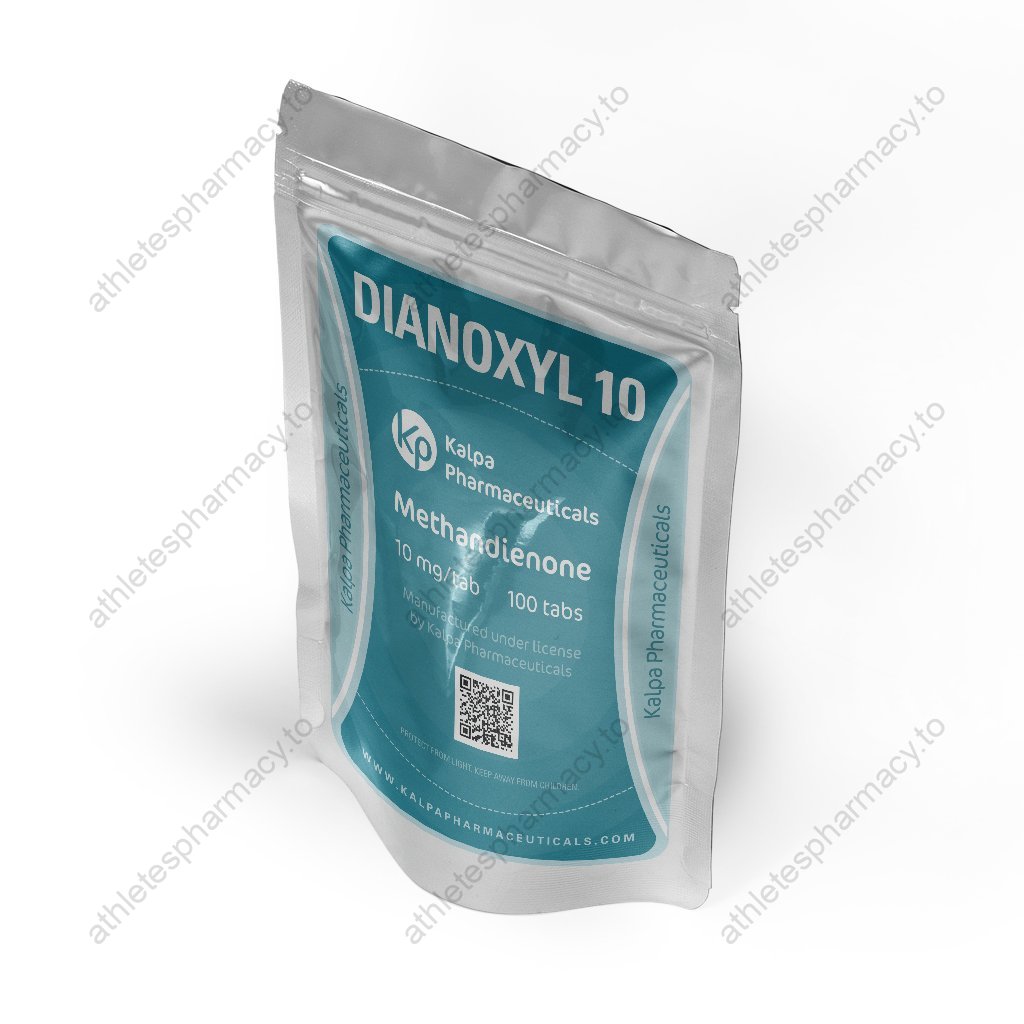 Kalpa Pharmaceuticals
Dianoxyl 10
Manufacturer: Kalpa Pharmaceuticals
Substance: Methandienone
Pack: 100 tabs (10 mg/tab)
Dianoxyl 10 Detailed
What is Dianoxyl
Dianoxyl is the trade name of Methandienone, which is also available under the names Anabol, Dbol, Danabol, Dianabol, Dialon, Metanabol etc.
Dianoxyl is currently the most commonly used oral anabolic-androgenic steroid for mass gain in athletes. Dianoxyl works quickly and reliably: it is quite easy to gain one to two kg per week during the first six weeks when taking Dianoxyl. Dialed body weight consists of the actual growth of muscle tissue (hypertrophy of muscle fibers) and a noticeable retention of fluids.
How to use Dianoxyl
Range of Dianoxyl dosages is various especially in bodybuilders, weightlifters and powerlifters. This range extends from 2 to 20 or more tablets for daily administration. A really good acting daily dose is somewhere around 15-40 mg.
Dosage should always be tailored to the individual characteristics of the athlete. Newcomers should never take more than 15-20 mg per day, as after 8-10 weeks they will be able to achieve significant results even with this dose. If the effect declines after about eight weeks and the athlete would still like to continue the "course", he should not increase the dosage of the drug. In addition, it is better to take any type of injectable steroid like Durabolin 200 mg per week or Primobolan 200 mg per week, or completely switch to one of the above drugs.
Professional athletes and those whose weight is more than 100 kg are in need of a dose not exceeding 40 mg per day, and in very rare cases - 50 mg.
Women reach significant results at doses of 10-20 mg of Dianoxyl daily. Higher dosages and a longer administration time bring great results, but make visible the presence of androgens in the female body.
Since Dianoxyl acts only 3.2-4.5 hours, it should be taken at least twice a day to achieve a sufficient concentration of chemical substance in blood. Research found that Methandienone exposure time during training days is even shorter compared with days of rest, so the best option would be taking the drug three times a day.
Dianoxyl should be taken sublingually to minimize the risk of any problems with the liver.
Side effects of Dianoxyl
Although Dianoxyl has many potential side effects, they are rarely at doses up to 20 mg per day. The main problem when receiving Dianoxyl is the load on the liver: the drug may show toxic effects in high doses and prolonged use. However, even at a dosage of only 10 mg per day, the drug can enhance the secretion of the liver that comes to normal levels again upon termination of reception.
Since Dianoxyl increases weight quickly through a strong accumulation of water, it may increase pressure and cause increased heart rate, which makes it necessary to take antihypertensive agents – Clonidine for example. Dianoxyl may also require additional intake of Nolvadex and Proviron, as Methandienone is easily converted into estrogen causing gynecomastia in some athletes. Due to the strong androgenic component and its conversion into dihydrotestosterone, Methandienone provokes activity of sebaceous glands which can cause increased acne on the face, neck, chest, back and shoulders. If a hereditary predisposition, Dianoxyl can accelerate hair loss.
Despite all the potential effects, for most athletes Dianoxyl means an anabolic of "wellness", which improves mood and increases the appetite in many athletes, promoting psychological enlightenment and enhancing self-esteem.
Dianoxyl 10 Reviews
Please log in to write Dianoxyl 10 review.
Sciroxx
Manufacturer: Sciroxx
Substance: Methandienone
Pack: 100 tabs (10 mg/tab)
Balkan Pharmaceuticals
Manufacturer: Balkan Pharmaceuticals
Substance: Methandienone
Pack: 100 tabs (10 mg/tab)
Balkan Pharmaceuticals
Manufacturer: Balkan Pharmaceuticals
Substance: Methandienone
Pack: 60 tabs (50 mg/tab)
Gen-Shi Laboratories
Manufacturer: Gen-Shi Laboratories
Substance: Methandienone
Pack: 30 tabs (10 mg/tab)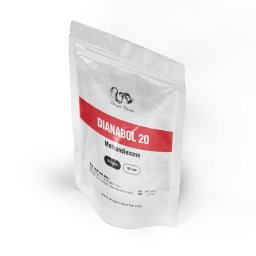 Dragon Pharma, Europe
Manufacturer: Dragon Pharma
Substance: Methandienone
Pack: 100 tabs (20 mg/tab)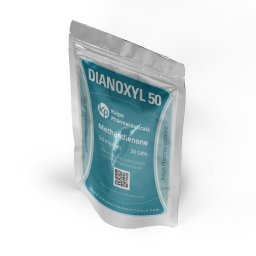 Kalpa Pharmaceuticals LTD, India
Manufacturer: Kalpa Pharmaceuticals
Substance: Methandienone
Pack: 20 tabs (50 mg/tab)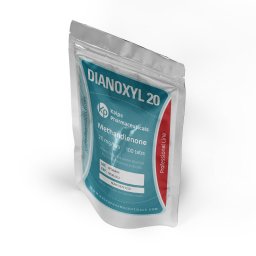 Kalpa Pharmaceuticals LTD, India
Manufacturer: Kalpa Pharmaceuticals
Substance: Methandienone
Pack: 100 tabs (20 mg/tab)