PCT - Post Cycle Therapy
Clomed
Manufacturer: Balkan Pharmaceuticals
Substance: Clomiphene Citrate
Pack: 60 tabs (50mg/tab)
Clomed Detailed
What is Clomiphene Citrate
Clomiphene Citrate is a non-steroidal selective estrogen receptor modulator that it is widely prescribed to treat ovulatory dysfunction by inducing ovulation to reverse the effect of anovulation. The medication is causing the pituitary gland to release hormones needed to stimulate ovulation, so there would be the release of an egg from the ovary, thus making fertility possible. The success rate depends on a variety of factors, but generally, the majority of women respond to treatment with Clomiphene Citrate. However, it has been established that the only (known) factor, which is seldom associated with a decreased response to clomiphene citrate is increased body weight. Therefore, weight loss is an important part of treatment with this drug. The other purpose of Clomiphene Citrate would be helping women with irregular ovulations or/and when having artificial insemination.
Studies established that Clomiphene citrate is the most widely used fertility drug and is sold under the trade marks Clomid or Androxal. The drug is also used by men but much less than women. The purpose is that this medication is an alternative to testosterone replacement therapy for men with low testosterone. The reasons why it is not used as widely as for women are because FDA approved only for use in women and doctors usually call it a "women's drug" destined to increase fertility.
How to use Clomiphene Citrate
Usually, Clomed comes in form of tablets of 50 mg to be taken orally by mouth. Do not use this drug in a different way than your doctor prescribed, which includes different dosage or for a longer period of time. It is very important to have extra care while on this medication!
Before starting the treatment make your doctor know if you have any of the following health conditions: tumor of your pituitary gland was detected, if you have ever had a liver disease, an ovarian cyst, abnormal vaginal bleeding's or if you have problems with adrenal or thyroid gland. It is not allowed to take this medication if you are already pregnant!
The treatment should start with a low dosage of no more than 50 mg (1 tablet) per day for 5 days and starting on cycle day 3, 4, or 5 depending what your doctor decides (day 1 is the first day of your menstrual cycle). This would be one treatment cycle with Clomed. It is recommended to have frequent natural intercourse or insemination during Clomiphene treatment. It is not recommended to have more than 6 cycles with this drug due to low chances that further treatment will be successful and higher chances of side effects.
Side effects of Clomiphene Citrate
As any other drug, it is possible for Clomiphene Citrate to develop side effects. In order to avoid them, talk to your doctor prior to taking the medication. Some people can have allergic reaction to this steroid, these signs of allergic reaction are: difficult to breathe, hives, or appear swellings on the face, throat, lips etc.
Besides allergic reactions, the following side effects are commonly possible: nausea, weight gain, heavy periods, breast tenderness, abdominal pains, headache, vomiting, diarrhea, visual problems, dizziness, stomach pains and other. This is not the complete list of side effects.
You should seek immediate health care if you noticed some of the effects mentioned above while taking this drug!
Please log in to write Clomed review.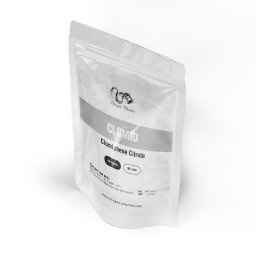 Dragon Pharma, Europe
Manufacturer: Dragon Pharma
Substance: Clomiphene Citrate
Pack: 100 tabs (50 mg/tab)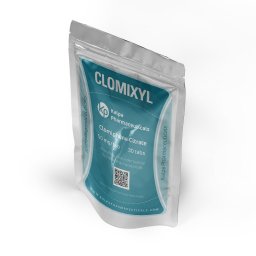 Kalpa Pharmaceuticals LTD, India
Manufacturer: Kalpa Pharmaceuticals
Substance: Clomiphene Citrate
Pack: 30 tabs (50 mg/tab)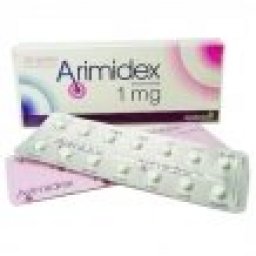 AstraZeneca
Manufacturer: Astra Zeneca
Substance: Anastrozole
Pack: 28 tabs (1 mg/tab)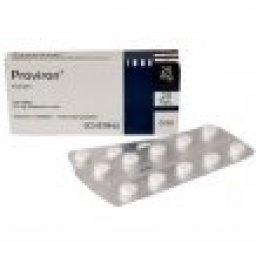 Bayer Schering, Turkey
Manufacturer: Bayer Schering Turkey
Substance: Mesterolone
Pack: 20 tabs (25 mg/tab)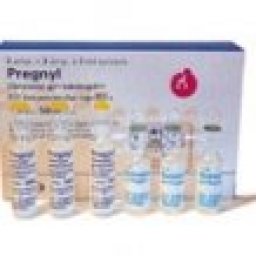 Organon Ilaclari, Turkey
Manufacturer: Organon, Turkey
Substance: Human Chorionic Gonadotropin
Pack: 1 kit x 5000iu amp & solution