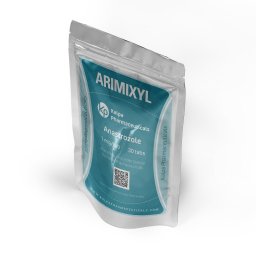 Kalpa Pharmaceuticals
Arimixyl
Manufacturer: Kalpa Pharmaceuticals
Substance: Anastrozole
Pack: 30 tabs (1 mg/tab)
Arimixyl Detailed
What is Arimixyl
Arimixyl by Kalpa Pharmaceuticals is pharmacological name for Anastrozole substance. It has antitumor activity against estrogen dependent mammary tumors in post-menopausal women. Until recently it was the most effective anti-estrogen drug, and to this day it remains the most expensive one used in post cycle therapy. For athletes using steroids, Arimixyl shows great potential. Arimixyl appears able to do the job much more efficiently and with fewer side effects. One tablet daily (1 mg) gives a very strong effect on patients needing result achievement (some even report excellent results with only 0.25 mg daily). When it is used by bodybuilders readily using androgens, gynecomastia and water retention can be effectively blocked. Arimixyl is an aromatase inhibitor and very powerful one - already half a milligram of the drug is sufficient to deal with unwanted aromatization in most cases. Aromatase is a product of secretion of adrenal glands, which converts testosterone into male female estrogen. Anastrozole prevents feminization processes inherent to athletes and bodybuilders taking drugs based on testosterone. Receiving Arimixyl not affects the production of cortisol and prevents gynecomastia (an increase in mammary glands in males due to hormonal and other factors) and fluid retention. Arimixyl is a specific inhibitor of aromatase and by its effectiveness in several times higher than earlier generations of drugs. The use of Arimixyl in sports in small doses gives a positive effect (reduction of aromatase by 5% compared with the initial concentration), does not affect the secretory adrenal function and requires no additional reception of drugs. It is not very good for women because the drug does not act on the ovaries, and they continue to devote large amounts of their own estrogen. But as for increasing testosterone levels in men, Arimixyl is just perfect.
Taken on an empty stomach, Arimixyl is completely absorbed in the gastrointestinal tract and reaches a maximum concentration in the body for 2 hours. Meal slightly slows absorption but does not affect its degree. 40% of Anastrozole binds with albumin, and only 10% of the substance is excreted in the urine in unchanged form. Already after 7 days of treatment 90% of steady-state concentration of the drug in the blood plasma is reached.
How to take Arimixyl
Orally, in adults (including the elderly) - 1 mg 1 time a day. Usual dosages range from 0.25 mg to 1 mg per day. 0.5 mg is sufficient in most cases. Patients with mild and moderately severe renal impairment, as well as with mild liver function disorders do not need dose adjustment. When taking the correct dosage of the drug (1 tablet per day), Arimixyl can be taken for a long time without much significant side effects.
Side effects of Arimixyl
If not exceed the aforementioned dosage, the adverse effects are virtually absent in Arimixyl, so that its application is quite safe for a sufficiently long period of time. In rare cases, there may be drowsiness, headache, hormonal reactions, and nausea.
Note that most health problems encountered by bodybuilders trying to raise natural testosterone levels through a variety of anti-estrogens due to the fact that hardly any of them do blood tests needed to monitor cholesterol levels.
Arimixyl Reviews
Please log in to write Arimixyl review.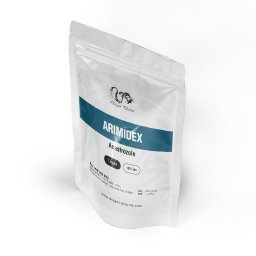 Dragon Pharma, Europe
Manufacturer: Dragon Pharma
Substance: Anastrozole
Pack: 100 tabs (1 mg/tab)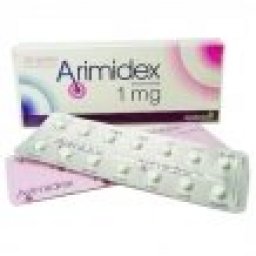 AstraZeneca
Manufacturer: Astra Zeneca
Substance: Anastrozole
Pack: 28 tabs (1 mg/tab)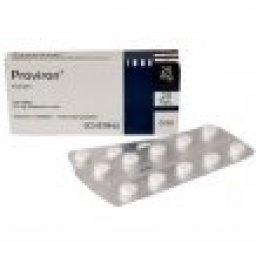 Bayer Schering, Turkey
Manufacturer: Bayer Schering Turkey
Substance: Mesterolone
Pack: 20 tabs (25 mg/tab)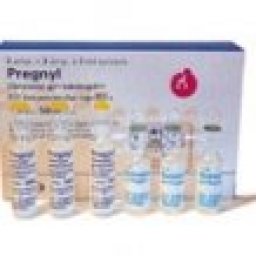 Organon Ilaclari, Turkey
Manufacturer: Organon, Turkey
Substance: Human Chorionic Gonadotropin
Pack: 1 kit x 5000iu amp & solution